Adult Intensive Outpatient Program
Our hospital is dedicated to the continued safety and health of our patients, staff, and their families. Smokey Point Behavioral Hospital now offers our Virtual-Intensive Outpatient therapy program ONLINE to help those impacted by the COVID-19 community health restrictions.
Our telehealth program allows you to connect virtually with your treatment team using a computer, tablet, or smart phone. The telehealth program uses ZOOM, a free app that is secure, confidential and easy to navigate.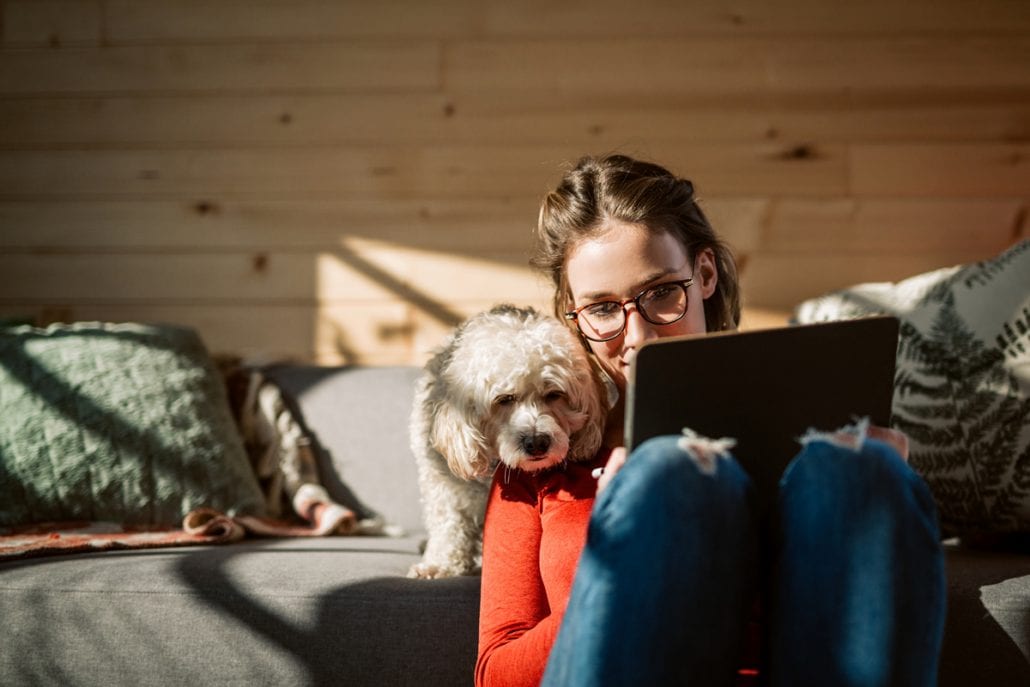 As with our standard IOP therapy, this Virtual IOP program is a 6-week daily program utilizing a trauma informed DBT approach. It meets Monday through Friday from 9:00 am – 12:00 pm for the first 2 weeks, then steps down to 3 days a week for the last 4 weeks.
There are weekly meetings with a psychiatric provider to include medication management, as well as patient-centered treatment planning with a multi-disciplinary team of psychiatric professionals that include the provider, independently licensed therapist and registered nurse.
The program offers intensive outpatient group therapy for:
Depression
Bipolar disorder
Anxiety
Trauma from physical, emotional, or psychological abuse
PTSD
Group therapy topics focus on developing healthy coping skills for emotional regulation and development of lifelong healthy behaviors.
We have specific programs day and evening for:
Military
Trauma Survivors
Working Professionals
Patients can access the intensive outpatient program even if he/she has not participated in the inpatient program at Smokey Point Behavioral Hospital.
How do I get started?
You can call or just come on in for a free assessment 24hrs a day 7 days a week. Our intake department is staffed with certified Mental Health Professionals waiting to help you.

3955 156th Street Northeast
Marysville, WA 98271
Call Us 24/7 Toll-Free at:
(844) 202-5555
From I-5 , take exit 206 onto 172nd St NE.
Head east on 172nd St NE.
Turn right onto Smokey Point Blvd.
Head south on Smokey Point Blvd for 1 mile.
Turn left onto 156th St NE.
Smokey Point Behavioral Hospital is on the left.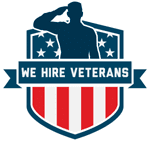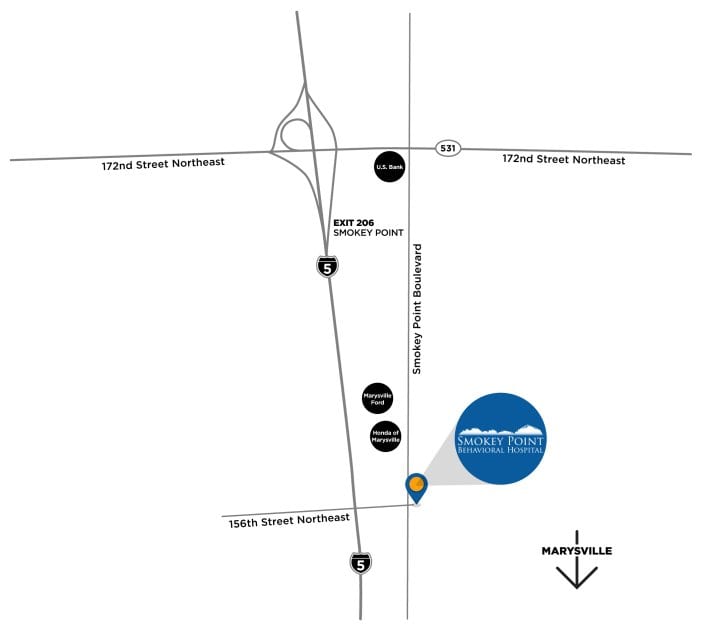 Please note that Smokey Point Behavioral Hospital is located on the east side of I-5. Google Maps will take you to the west side of I-5.