Postpartum Depression Symptoms and Treatments: Signs of PPD Help
The many changes that come with the birth of a child can leave new moms feeling overwhelmed. Nearly one-half to three-quarters of women experience the "baby blues"– mood swings, crying, and changes in eating and sleeping patterns– for up to 4-6 weeks after the baby arrives. When symptoms are more severe and longer-lasting, they may indicate postpartum depression. Fortunately, there are a variety of ways to help a loved one showing signs of PPD.
What Is Postpartum Depression?
As many as 15% of new mothers experience postpartum depression. Symptoms, which can set in anywhere from a few days to a year after birth, include:
Feelings of guilt, sadness, worthlessness, and hopelessness

Fatigue

Loss of interest in activities you once enjoyed

Difficulty eating and sleeping

Withdrawing from family and friends and lack of interest in your baby

Thoughts of harming your baby or yourself
Mental health professionals also recognize other conditions related to PPD, such as postpartum anxiety, postpartum obsessive-compulsive disorder, postpartum psychosis, and postpartum post-traumatic stress disorder.
How to Help Someone with Postpartum Depression Symptoms
If you notice signs of postpartum depression in a loved one, here are some things you can do to lighten the load:
Offer Support: Ask your loved one how she's feeling and what she needs help with. Listen without judgment and continue to reach out.

Remind Her About Self-Care: Symptoms may become more intense when new moms aren't getting adequate sleep and nutrition. Exercise can help with stress-management, too.

Lend a Hand: Offer to assist with household chores, such as washing dishes or doing laundry. Pick up some groceries for her. Provide a few hours of childcare so that she can run errands or have some time to herself. Prepare a few ready-to-eat meals to give her a break from cooking.

Recommend Professional Help: Encourage her to seek help from a trained professional, especially if

PPD symptoms

are severe.
Postpartum Depression Treatment
The right postpartum depression treatment can put women with PPD on the road toward recovery. Postpartum depression help comes in the form of support groups, counseling, and sometimes medication.
Smokey Point Behavioral Hospital provides comprehensive services for women suffering with postpartum depression symptoms and other mental health concerns. We are available 24 hours a day to ensure that you can get the support you need without delay. Contact us to learn about how we can help at (360) 651-6400.

3955 156th Street Northeast
Marysville, WA 98271
Call Us 24/7 at: (360) 651-6400
From I-5 , take exit 206 onto 172nd St NE.
Head east on 172nd St NE.
Turn right onto Smokey Point Blvd.
Head south on Smokey Point Blvd for 1 mile.
Turn left onto 156th St NE.
Smokey Point Behavioral Hospital is on the left.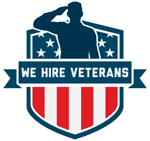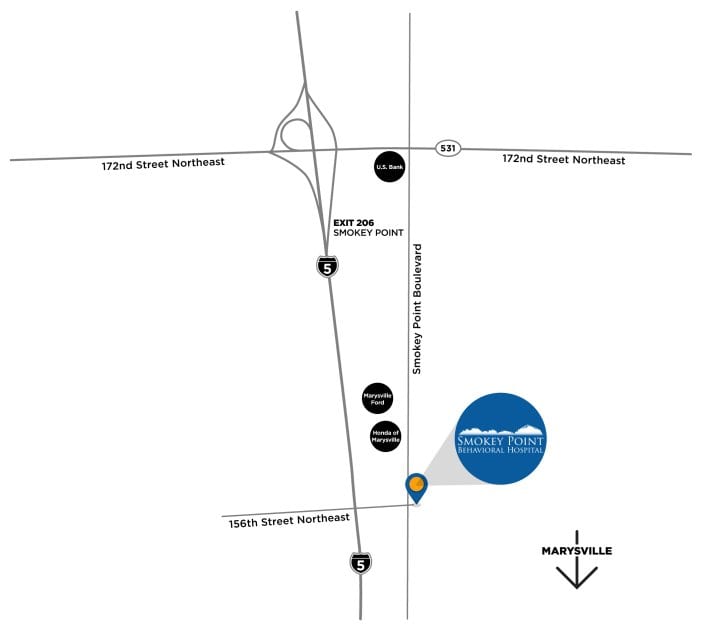 Please note that Smokey Point Behavioral Hospital is located on the east side of I-5. Google Maps will take you to the west side of I-5.