Adult Intensive Outpatient Program
Our hospital is dedicated to the continued safety and health of our patients, staff, and their families. Smokey Point Behavioral now offers our Connections-Intensive Outpatient therapy program ONLINE to help those impacted by the COVID-19 community health restrictions utilizing secure and confidential technology.
Our telehealth program allows you to connect virtually with your treatment team using a computer, tablet, or smart phone. The telehealth program uses safe and confidential technology that is easy to navigate.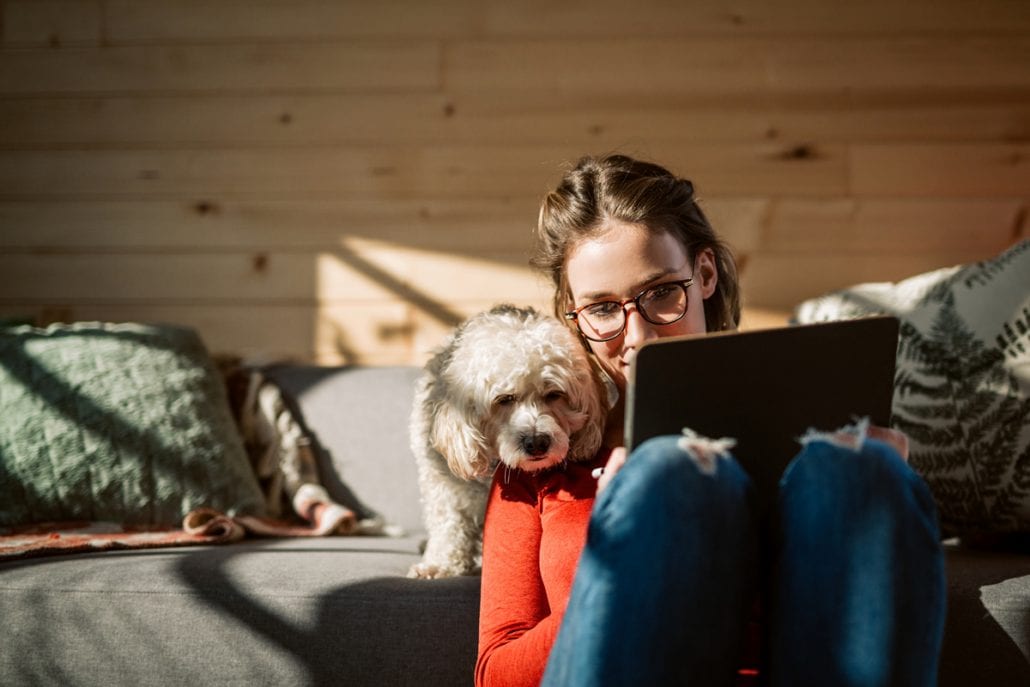 As with our standard IOP therapy, there are daily meetings with a psychiatrist/ psychiatric provider to include medication management, as well as patient-centered treatment planning with a multi-disciplinary team of psychiatric professionals that include the provider, independently licensed therapist and registered nurse.
The program offers intensive outpatient treatment for:
Depression
Bipolar disorder
Anxiety
Addiction
Post Traumatic Stress Disorder (PTSD)
Trauma from physical, emotional or psychological abuse
Daytime Group Therapy – Monday through Friday from 9:00 am – 12:00 pm
Group therapy topics focus on:
Coping skills
Emotional regulation
Healthy behaviors
Medications
Relationship issues
Patients can access the intensive outpatient program even if he/she has not participated in the inpatient program at Smokey Point Behavioral Hospital.
Call NOW for more information!

3955 156th Street Northeast
Marysville, WA 98271
Call Us 24/7 Toll Free:
(844)202-5555
From I-5 , take exit 206 onto 172nd St NE.
Head east on 172nd St NE.
Turn right onto Smokey Point Blvd.
Head south on Smokey Point Blvd for 1 mile.
Turn left onto 156th St NE.
Smokey Point Behavioral Hospital is on the left.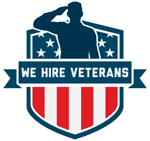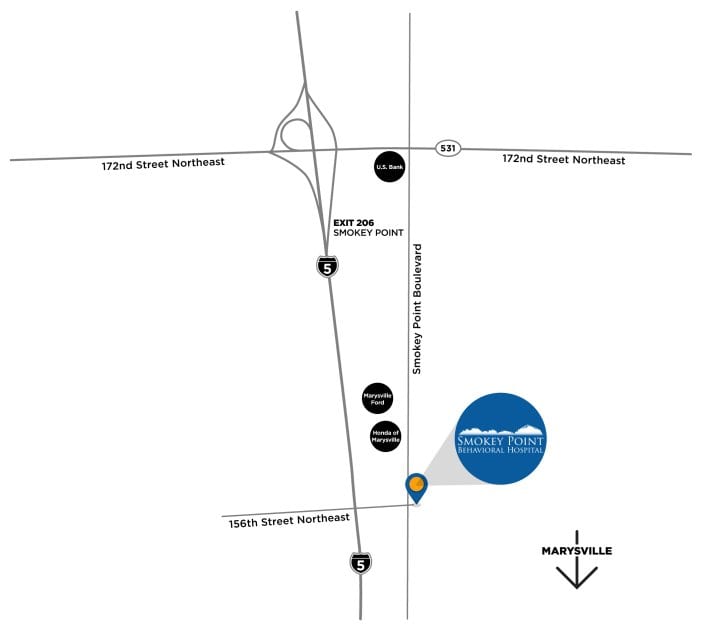 Please note that Smokey Point Behavioral Hospital is located on the east side of I-5. Google Maps will take you to the west side of I-5.