When you arrive on the unit, your personal belongings will be checked in by a mental health tech. You will be allowed to keep your clothing in your room.
Smokey Point Behavioral has washers, laundry soap and dryers available on each treatment unit. Dirty clothes are kept in brown paper bags with your name on the bag. Laundry service is provided for you, and your clothes are returned in a brown paper bag. Laundry is generally done at night.


Suggested Items to Bring:
Insurance Card, Photo ID, and contact list of current providers
Three to five days of casual, comfortable clothing with no drawstrings

1 pair of pajamas (

no drawstring

)
3 pants and/or shorts (

no drawstring

)
3-5 t-shirts/long sleeve shirts
2 sweatshirts, sweaters or jacket (

no hoodie or drawstring

)
3 bras (

no under wires

)
3 pairs of underwear
3-5 pairs of socks
1 pair of sneakers (

no laces

)
1 coat, 1 pair of gloves, (

no drawstring

)

Shorts must be at least fingertip length (

shorts must be worn under dresses or skirts

).
No sagging or unbuttoned pants.
Pajamas must be worn at bedtime. All patients must sleep in a shirt and bottoms.
Socks and/or shoes/slippers must be worn at all times.
Unframed photos of family
Medications: inhalers, birth control pills and antibiotics if needed. We supply all other medication. Please bring a current, accurate list of your medications and dosages.
* All clothing must provide adequate coverage. Staff may request that clothes be changed if they consider the attire to be inappropriate (too tight, too short, offensive, dirty, etc.) Any inappropriate clothing will be marked with your name and stored for family to pick up or until you are discharged.
** Jewelry is limited to a wedding ring only. All other jewelry is prohibited and will be securely stored.
*** Exchanging, borrowing, or lending any clothing or personal items is not allowed.


Hygiene Toiletries:
Toothbrush & Toothpaste
Shampoo/Conditioner
Hairbrush/eyeglasses
Deodorant
Feminine hygiene products
* Basic hygiene kits can be provided at no cost to you if you do not have these items (all toiletries are placed in plastic containers behind the nurse's station).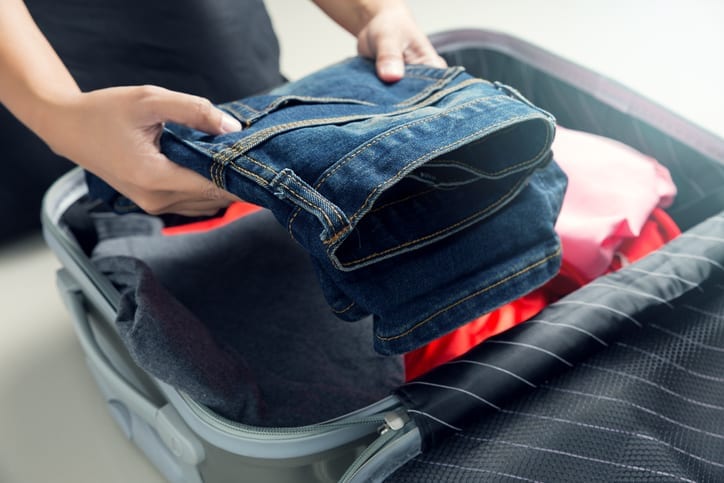 3955 156th Street Northeast
Marysville, WA 98271
Call Us 24/7 at: (360) 651-6400
From I-5 , take exit 206 onto 172nd St NE.
Head east on 172nd St NE.
Turn right onto Smokey Point Blvd.
Head south on Smokey Point Blvd for 1 mile.
Turn left onto 156th St NE.
Smokey Point Behavioral Hospital is on the left.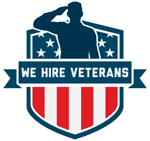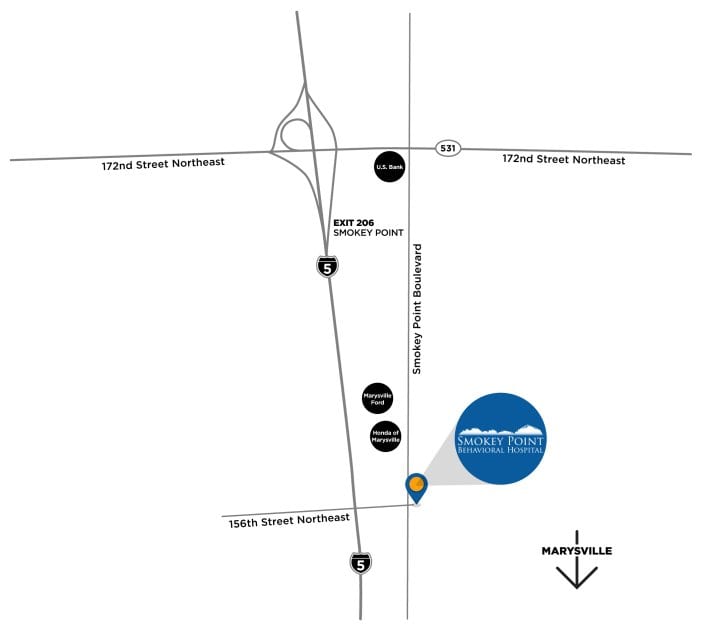 Please note that Smokey Point Behavioral Hospital is located on the east side of I-5. Google Maps will take you to the west side of I-5.