Reviews
Smokey Point Behavioral Hospital
Patients, their families and our community partners are talking about Smokey Point Behavioral Hospital. See what they are saying! We take all feedback seriously. If you have something to share, please contact us directly. We want to hear from you!
"Everything was great and the staff was awesome. I felt very safe and cared for here at Smokey Point."
"I think this place is a great place for people to come get help.  They stabilized me on my medication and I've never been more awake The meals were like a 5-star restaurant."
"My experience with this place is absolutely the best imaginable. It's life changing. The staff rock, the program is so easy and so obviously helpful, the methods are so up to date! I've had nothing but misery trying to find doctors that treat me like I'm an honest man, an equal, and important. I had every bit of that here. Dr. Smart is an awesome guy with extensive knowledge on mental health. Anyone struggling to make it through needs to let these guys help. You will not regret it and I believe they can make a difference for anyone."
"I felt very safe and cared for here at Smokey Point."
"The staff was amazing and I would never ask to be anywhere else."

3955 156th Street Northeast
Marysville, WA 98271
Call Us 24/7 at: (360) 651-6400
From I-5 , take exit 206 onto 172nd St NE.
Head east on 172nd St NE.
Turn right onto Smokey Point Blvd.
Head south on Smokey Point Blvd for 1 mile.
Turn left onto 156th St NE.
Smokey Point Behavioral Hospital is on the left.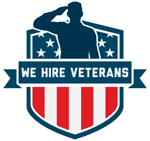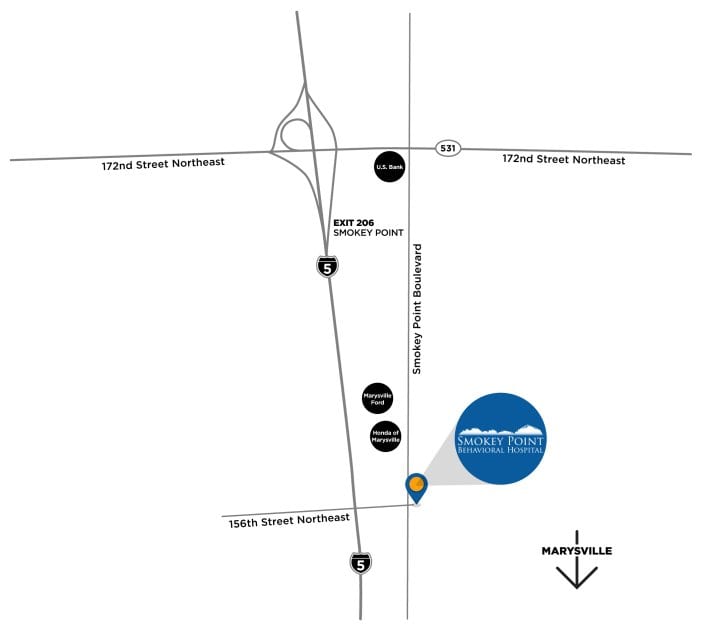 Please note that Smokey Point Behavioral Hospital is located on the east side of I-5. Google Maps will take you to the west side of I-5.