Compassionate and Comprehensive Care for People with Depression and Suicidal Thoughts in Marysville, WA
Suicidal thoughts can affect people of all ages and from all walks of life. At Smokey Point Behavioral Hospital in Marysville, WA, our staff is honored to serve not only people who are feeling suicidal, but also their loved ones who are looking for support and guidance.
Signs and Symptoms of a Friend Who is Having Constant Suicidal Thoughts
Picking up on suicide warning signs in a loved one can make an enormous difference for this person, by helping them get the support they need as soon as possible. But identifying if and when your friend is feeling suicidal isn't always easy.
Here are a few key indicators to look out for in your friend, especially if he or she has any major risk factors for suicidal ideation (including a history of trauma or abuse, a family history of suicide, a recent major life stressor such as a divorce or death of a loved one, or severe depression or other mental health condition):
Your friend may begin to give away things or say goodbye to people.

She may withdraw socially and stop doing things she once loved.

He may express feelings of guilt, shame, worthlessness, feeling like a burden, or seem irritable and angry.

He may talk about hurting himself or begin researching ways to end life.

He may exhibit changes in sleeping, eating, or self-care behaviors (e.g., lack of bathing and grooming) or become more involved in risky behaviors, such as drug and alcohol abuse or reckless driving.
Tips on How to Help a Friend Experiencing Depression and Suicidal Thoughts
So, you believe your friend is experiencing depression and/or having suicidal thoughts. You want to reach out and offer your support, but you're not sure how to do this without making them feel alienated or uncomfortable.
Here are a few tips from our multidisciplinary team from Smokey Point Behavioral Hospital:
Be kind and non-judgmental. Let them know you're concerned for their well-being and that you are here to listen openly to them if they need to talk.

Be direct. It's okay and in fact important to be upfront with your friend if you believe she is thinking of suicide. This reduces the stigma about

feeling suicidal

and lets your friend know it's okay to open up about it.

Focus on empathy and support rather than "problem-solving." Listen to your friend and communicate with her that you are here to help in any way you can. Don't try to minimize or fix her problems, but give support such as offering to go for a walk together, clean their room together, or contact other resources together such as the National Suicide Prevention Hotline or our team at Smokey Point Behavioral Hospital.
Is Your Friend
Feeling Suicidal
?
Are you concerned about a friend who is exhibiting signs of suicidal thoughts? Call the National Suicide Prevention Hotline for 24/7 assistance from trained crisis professionals. If you live in the Marysville community, we also encourage you to call us at our own 24/7 confidential number, (360) 651-6400. We offer inpatient care and outpatient services for men, women, children, and teens.
If you believe your friend is in crisis and at risk for harming himself or herself, call 911 immediately.

3955 156th Street Northeast
Marysville, WA 98271
Call Us 24/7 at: (360) 651-6400
From I-5 , take exit 206 onto 172nd St NE.
Head east on 172nd St NE.
Turn right onto Smokey Point Blvd.
Head south on Smokey Point Blvd for 1 mile.
Turn left onto 156th St NE.
Smokey Point Behavioral Hospital is on the left.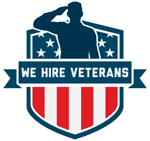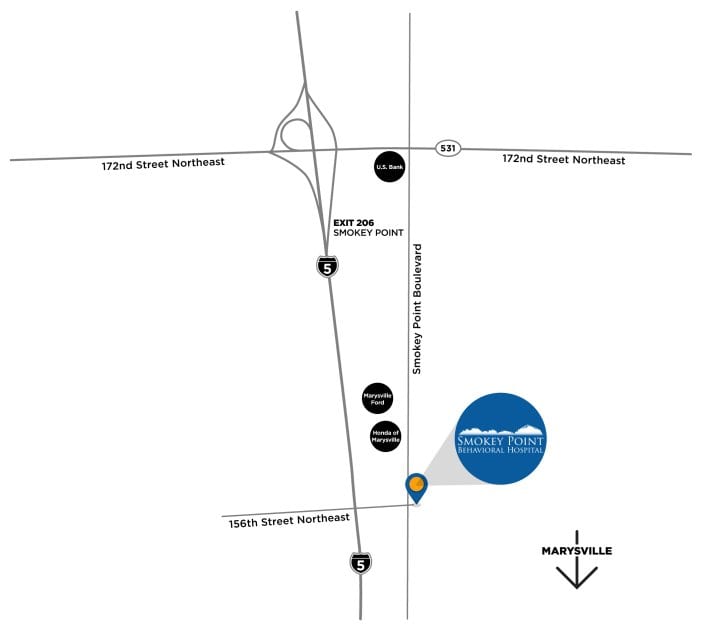 Please note that Smokey Point Behavioral Hospital is located on the east side of I-5. Google Maps will take you to the west side of I-5.