Intensive Outpatient Programs (IOP)
The IOP is designed for patients who need more intensive treatment than traditional out-patient therapy. The program allows individuals to continue to live at home, go to work or school while continuing with their intensive treatment. Some may begin with an intensive outpatient treatment program, or may be a part of step-down care following in-patient treatment. We welcome those who may want to try group therapy to help gain perspective on their mental illness or those who want to continue therapy and growth as they navigate the intricacies of life.
The programs follow a Group Therapy Format and are led by experienced licensed clinicians. Group Therapy allows for individuals to have peer support that address similar challenges while working towards specific treatment as well as life goals.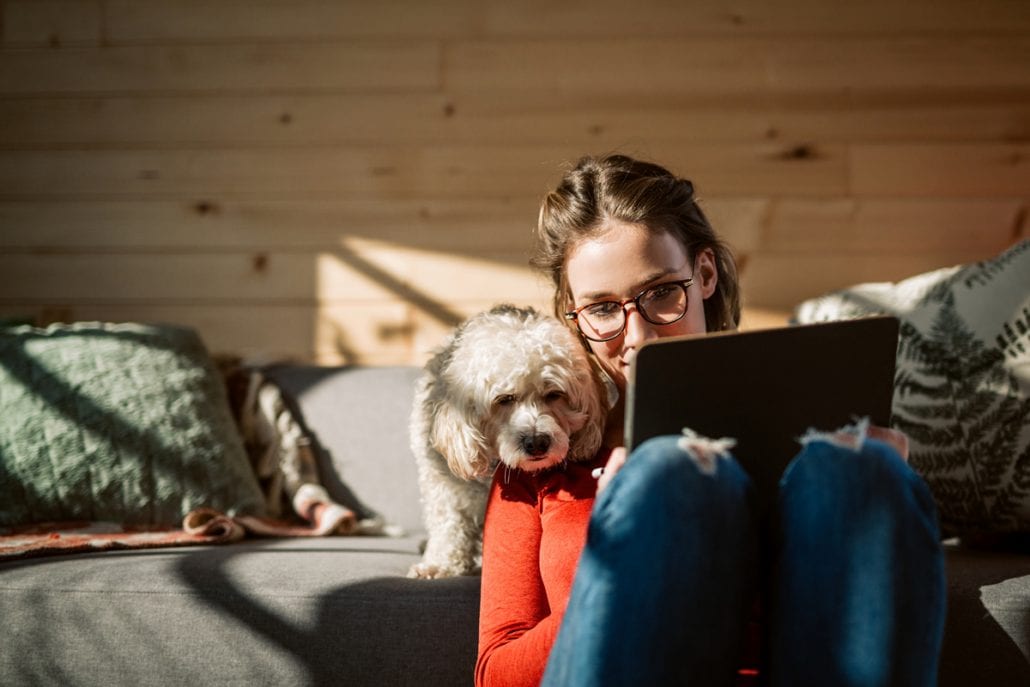 Program Focus
Emotional Regulation and Wellness
Distress Intolerance and Stress Management
Building Effective and Healthy Social and Communication Skills
Mindfulness
Increasing Self-Confidence and Self-Esteem
Decreasing Self Harm
Improving Relationships and Interpersonal Skills
Regardless of when someone enters IOP treatment, it can be a valuable part of a person's recovery journey.
We believe in a Trauma-Informed Care philosophy that values the dignity of the individuals we serve by treating them with compassion and respect.
The program aims to strengthen emotional and social functioning while providing tools for individuals to return to their healthy daily lives.
Upon admission, there will be an initial assessment performed so that a skilled treatment team consisting of mental healthcare practitioners, treatment professionals, doctors, therapists and nurses can oversee the treatment regimen for each client. They will create an intensive outpatient treatment plan based on the initial assessment and individual needs of the client.
General Mental Health IOP – Adults and Adolescents
This program addresses issues such as anxiety, depression, life transition, loss of pleasure, lack of support, struggling at work or school, and avoiding social activities. Sessions are based on the Dialectical Behavior Therapy (DBT) skills training.
Our adolescent program curriculum includes a transgender and non-binary population track. The programs' emphasis provides strong clinical treatments with a focus on family support and resources. Keeping family members connected with their loved ones during the treatment process is a vital step in this population.
An after-care plan is made for individuals as the next step in the continuum of care that is essential to the ongoing success of an individual as they begin their entry back into the community.
Sessions run typically from 8-10 weeks and are conveniently offered at both day and evening hours for the following groups:
Mental Health Adult Co-Ed
Women's Only Adult
Military Only Adult Co-Ed
Mental Health Adolescent Co-Ed
Substance Use Disorder Adult Co-Ed
How do I get started?
Call our Outpatient Program office to schedule and assessment at (360) 651-6366 or email us here.
How do I get started?
You can call or just come on in for a free assessment 24hrs a day 7 days a week. Our intake department is staffed with certified Mental Health Professionals waiting to help you.

3955 156th Street Northeast
Marysville, WA 98271
Call Us 24/7 at: (360) 651-6400
From I-5 , take exit 206 onto 172nd St NE.
Head east on 172nd St NE.
Turn right onto Smokey Point Blvd.
Head south on Smokey Point Blvd for 1 mile.
Turn left onto 156th St NE.
Smokey Point Behavioral Hospital is on the left.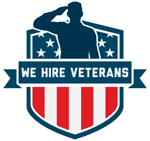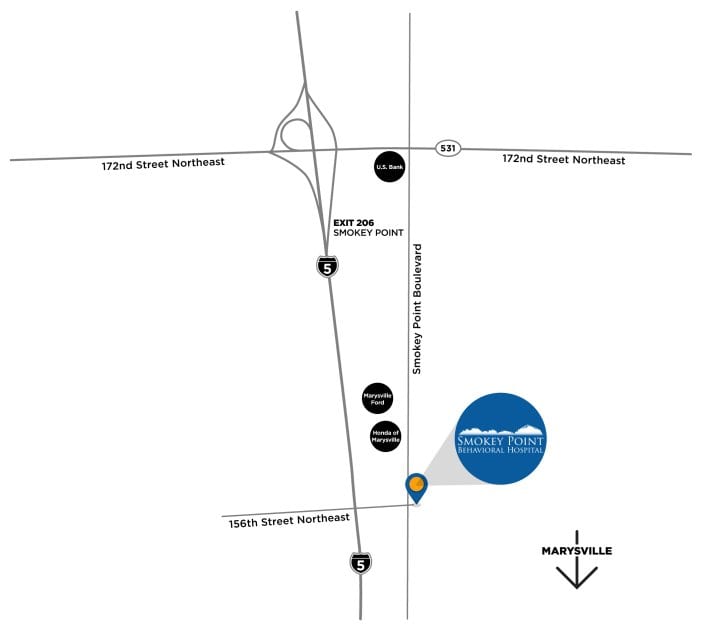 Please note that Smokey Point Behavioral Hospital is located on the east side of I-5. Google Maps will take you to the west side of I-5.