Teen Depression
Understanding, Treatment

&

Help
Teen Depression Diagnosis & Treatment at Smokey Point Behavioral Hospital in Marysville WA
At Smokey Point Behavioral Hospital, our mental health and depression counseling team are committed to providing compassionate support, education, and solutions for local families affected by depression, anxiety, and other mental health disorders.

We also want parents to understand they aren't alone if they find themselves feeling concerned about their teens' mental health. One major question many have is: how can I tell if my child is experiencing a case of the normal "moody blues" or struggling with clinical depression?
10 Signs and Symptoms of Teen Depression
According to a 2018 report published by Blue Cross Blue Shield, the prevalence of major depression has risen by a third since 2013. This rising prevalence is also found among teens and adolescents.

Is your teen affected? While many signs and symptoms of depression are similar to those seen in adults, there are a few unique manifestations of depression in youths aged 12 to 17. Common ones to look out for include:
Sleeping too much or too little. Your teen may complain of feeling tired or being unable to fall or stay asleep.

Social isolation. They may stop hanging out with friends or lose interest in hobbies.

Self-harming behaviors (you may notice unusual cuts or bruises).

Frequent complaints of headaches, back pain, and other unexplained physical symptoms.
Engagement in reckless behaviors, such as skipping school, running away, tobacco, drug or alcohol use, and sexual promiscuity.

Difficulty paying attention and focusing (their grades may suddenly suffer).

Increased feelings of hopelessness, guilt, self-criticism, or anxiousness.

Increased agitation (pacing, wringing of the hands, "can't sit still").

Angry outbursts and severe mood fluctuations.

Talk or thoughts about suicide and death.

Recognizing symptoms and signs of teen depression can be challenging, but being able to identify them timely can bridge the gap between struggle and solutions.

At Smokey Point Behavioral Hospital, we offer intensive inpatient care and outpatient services including comprehensive psychiatric evaluations, medication implementation, individual and group therapy, family counseling, and more—whatever your child needs to succeed, in an environment that supports him or her optimally.
Worried About Teen Depression in Your Family? Contact Our Depression Hotline Today
Do you believe your teen is feeling suicidal or exhibiting signs of depression? Our experienced team at Smokey Point Behavioral Hospital is here to help. To connect with us and learn more about our confidential and comprehensive depression counseling services, call us at (360) 651-6400.


3955 156th Street Northeast
Marysville, WA 98271
Call Us 24/7 at: (360) 651-6400
From I-5 , take exit 206 onto 172nd St NE.
Head east on 172nd St NE.
Turn right onto Smokey Point Blvd.
Head south on Smokey Point Blvd for 1 mile.
Turn left onto 156th St NE.
Smokey Point Behavioral Hospital is on the left.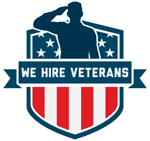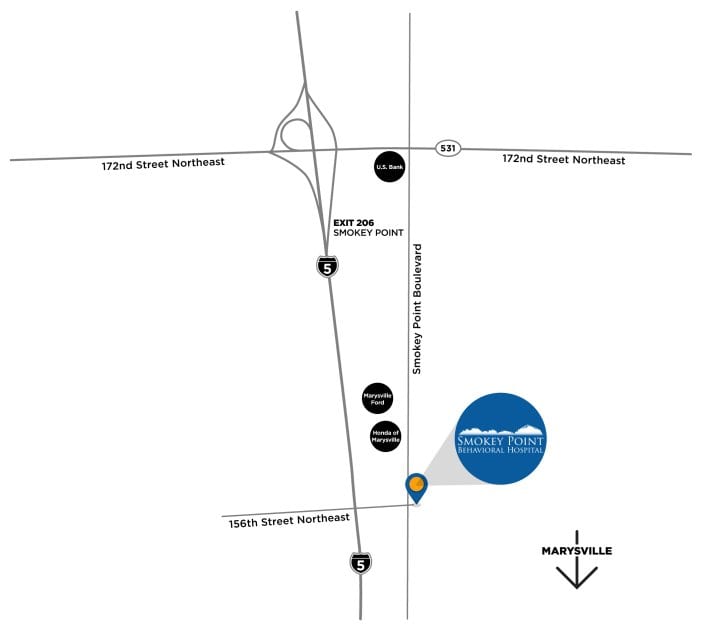 Please note that Smokey Point Behavioral Hospital is located on the east side of I-5. Google Maps will take you to the west side of I-5.