Just for Parents
Adolescent Mental Health Program
Are you wondering if our teen mental health program is right for your teen? We know you may have some questions about what to expect while your teen is in our mental health care. Call us and we can tell you even more!
Teenagers will:
Explore his/her feelings and emotions.
Have a daily meeting with his/her psychiatrist.
Go to therapy with a specially trained, licensed behavioral health therapist.
Have a meeting with his/her therapist to develop an individualized treatment plan.
Have daily activities in the gym with a recreational therapist.
Have family counseling sessions while participating in the program.
A school program to prevent the patient from falling behind in school. (We request the parent or guardian to bring the patient's assignments to SPBH within three days of admission)
Have reflection time and writing in a journal during structured activity time.
Practice the skills he/she is learning with other teenagers dealing with similar issues.
Attend educational groups where he/she is learning about healthy habits.
Have healthy, balanced meals developed by a nutritionist.
Have a comprehensive plan to continue treatment.
More Questions?
Call NOW at,  (360) 651-6400.

3955 156th Street Northeast
Marysville, WA 98271
Call Us 24/7 at: (360) 651-6400
From I-5 , take exit 206 onto 172nd St NE.
Head east on 172nd St NE.
Turn right onto Smokey Point Blvd.
Head south on Smokey Point Blvd for 1 mile.
Turn left onto 156th St NE.
Smokey Point Behavioral Hospital is on the left.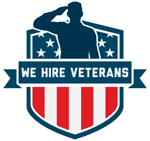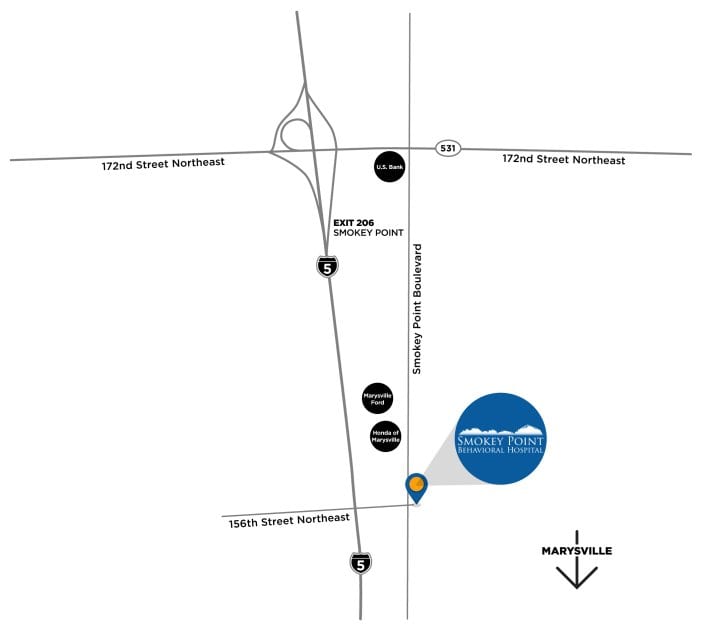 Please note that Smokey Point Behavioral Hospital is located on the east side of I-5. Google Maps will take you to the west side of I-5.