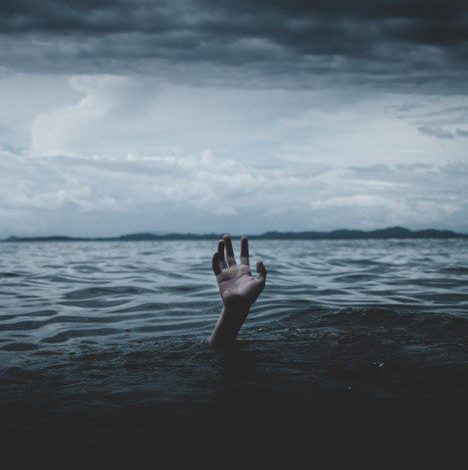 They come to us broken, afraid, and many times out of their minds. Young and old, there are no age or socio-economic barriers. They and their families reach out for help!!!
Acute Psychiatric Facilities like Smokey Point often receive tough reviews from our patients and families.
An acute psychiatric stay for a patient, especially if it is their first time in an in-patient hospital, can be a frightening experience.
These patients present to us most of the time in total psychotic break. They are sent to us many times from the emergency departments of hospitals because their siblings or friends, police officers, etc., bring them there because they have nowhere else to bring them. They are afraid of their own and the patient's safety. Many just walk in to our facility. Sometimes parents just drop their children at our front door.
Please know that we at Smokey Point are devoted to this community and do our absolute best, many times under great stress and under severe acute situations with our patients.
We have talented licensed and highly experienced professionals in the field of acute mental health illnesses, including substance use disorder.
We offer our services to adolescents, ages 13 – 17 years of age and adults 18 and up, as long as they are able to complete average daily living activities (ADL's) on their own.
We have a Women's Only Unit for those women who have undergone traumatic events, abuse, etc.
We have a Dual Diagnosis/Detox Unit taking care of patients whom present to us intoxicated on different substances and are in need of detoxification services.
We provide the continuum of care by offering outpatient programs so that our patients can continue on their journey of recovery and healing following their in-patient stay.
Patient safety is our biggest concern so we make every attempt to separate patients with higher acuity levels from those that are experiencing a lower acuity level of psychosis.
According to a recent Patient Satisfaction Survey, our hospital showed overall improvement from 77% to 83%. We have made it a priority to continue to improve our patients' experience here as they begin their journey of healing and begin to re-build their lives.
We are committed to improving our programs and services to better serve the mental health needs of our community.
We wanted to share some of the recent feedback that we have received recently since we began our patient experience improvement campaign.
March 13th, 2023:
"THANK YOU ALL FOR YOUR EMPATHY, KINDNESS AND UNDERSTANDING."
March 27th, 2023:
"ALL THE STAFF WERE AMAZING. ALL THE NURSES WERE AMAZING."
March 31st, 2023:
"THIS FACILITY WAS HONESTLY THE BEST CARE I'VE EVER HAD TO BE HOSPITALIZED AT. THE STAFF WAS ATTENTIVE AND VERY SUPPORTIVE OF MYSELF AND PEERS. I MET A LOT OF AWESOME STAFF AND AWESOME PEERS. I AM ESTACTIC TO DISCHARGE. I HOPE ONE DAY I CAN COME BACK TO VOLUNTEER AND SHARE MY STORY."
March 31st, 2023:
"THE STAFF WAS VERY NICE AND SUPPORTIVE. MY PROVIDER AND THERAPIST WERE VERY KIND AND SUPPORTIVE. THEY TOOK THE TIME TO LISTEN AND ANSWER MY QUESTIONS. I WAS ABLE TO GET MY MEDS CHANGED AND I AM LEAVING HERE IN MUCH BETTER SHAPE. ART AND YOGA WERE MY FAVORITE GROUPS."
March 31st, 2023:
"I FEEL STAFF GENERALLY CARE FOR THE PATIENTS. I GOT THE MOST BENEFIT AND RECOVERY PROGRESS WORKING WITH MR. RICHARD AND MR. RANGEL. BUT GROUP THERAPY WAS SO MUCH FUN, TOO. AS THE UNIT GOT TO KNOW EACH OTHER, THE GROUP LESSONS AND ACTIVITIES BECAME MORE FUN AND ENGAGING. I LEARNED A LOT HERE AND MADE SOME FRIENDS THAT I THINK WILL BE IN LIFE LONG CONTACT, AFTER DISCHARGE. THANK YOU TO ALL THE STAFF."
This note was written to one of our Intensive Outpatient Program (IOP) Group Therapists:
"I learned how to ask for help when I needed it the most, rather than putting too many emotional, physical, financial responsibilities on my plate at once. Shame (Intensively feeling you are not worthy) needs 3 things to survive within yourself which is secrecy, silence, and judgement. To have a plan of action when I'm feeling overwhelmed with emotions either at home or while away. A distraction plan so I can stay calm, and come back ready with a clear mind. To not be so hard on myself, and work through my emotions and actions and be gentle with myself. DBT works on 5 basic skills. Distress tolerance, mindfulness, emotion regulation, and interpersonal effectiveness. To be intentional and purposeful, so others may know how to respond to you. Thank you for your advice, time, and energy you brought to the group each day!"
May is Mental Health Awareness Month. We here at Smokey Point want you to know that we are here for you, your friends and family members.
We ask you to spread the word to reach out to anyone in your community who struggles with their mental health. Remind them that they are not alone in their struggle.
Call us anytime, 24/7, if we can be of assistance.
https://www.smokeypointbehavioralhospital.com/wp-content/uploads/2019/12/Smokey-Point-Logo-USHV.png
0
0
eSkyCityQA
https://www.smokeypointbehavioralhospital.com/wp-content/uploads/2019/12/Smokey-Point-Logo-USHV.png
eSkyCityQA
2023-05-09 08:11:58
2023-05-09 08:16:08
Mental Health Awareness Month