Smokey Point Behavioral Hospital Supports Mental Health in Schools
The National Alliance on Mental Illness (NAMI) estimates that one in five youth, ages 13-18 have or will have a serious mental health problem, but less than half of these individuals will actually receive the needed mental health services needed to treat their condition.
Left unmet, mental health problems can affect a student's ability to learn and develop the skills needed to prevent their condition from worsening.
School environments are an ideal location for early detection, intervention, and positive development; school-employed mental health professionals, nurses, and teachers alike know the students, which contributes to linking students with effective services and support systems. In fact, research has shown that students are more likely to seek counseling when mental health services are available in schools.
What Smokey Point Is Doing to Support Mental Health
Smokey Point Behavioral Hospital advocates for mental health services and supports in our local schools by embedding mental health professionals at no cost to the school district. This initiative provides a full-time Licensed Social Worker to be available directly at three schools within our community allowing individual brief-intensive therapy to students as needed on a weekly basis. They provide access to services and supports helping to reduce the confusion and isolation experienced by youth with mental health conditions. Our goal is to keep kids where they belong; at home, in school, and with their families.

3955 156th Street Northeast
Marysville, WA 98271
Call Us 24/7 Toll Free:
(844)202-5555
From I-5 , take exit 206 onto 172nd St NE.
Head east on 172nd St NE.
Turn right onto Smokey Point Blvd.
Head south on Smokey Point Blvd for 1 mile.
Turn left onto 156th St NE.
Smokey Point Behavioral Hospital is on the left.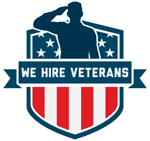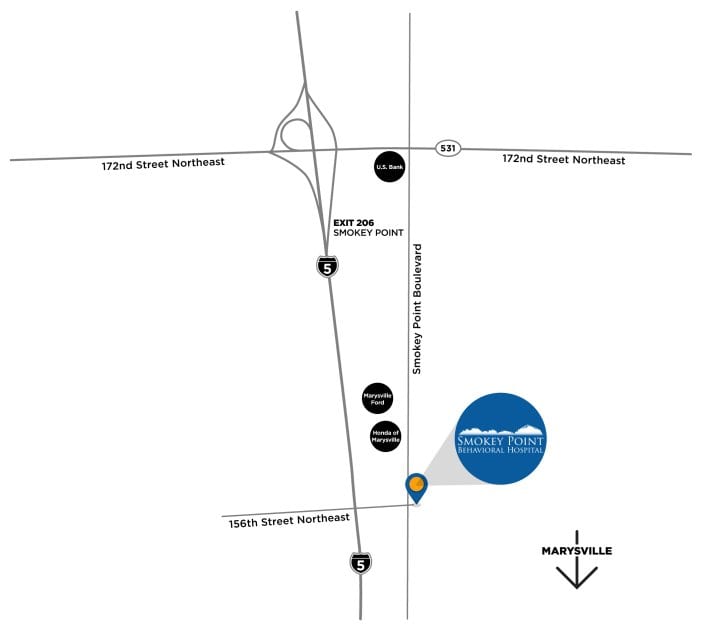 Please note that Smokey Point Behavioral Hospital is located on the east side of I-5. Google Maps will take you to the west side of I-5.